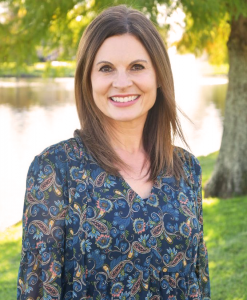 There are so many ways trauma can come into our lives: abuse, death, divorce, infertility, miscarriage, and through losses of a loved one, a job, our security, or our stability.  As humans, we are all susceptible to traumatic experiences and the ways they impact our bodies.  But there is HOPE!  I am confident that much healing comes from the experience of the therapeutic relationship, one of trust, encouragement, non-judgment, and professionalism.  As I have done for so many clients in my career, let me walk alongside you and assist you on your personal path to healing.  
Megan is a Licensed Clinical Social Worker (SW4233), a Qualified Supervisor for Licensure and has over 27 years of professional counseling experience.  She received her B.S. in Psychology from Louisiana State University in 1991 and earned her MSW from Florida State University in 1993.  She has been a LCSW since 1995.  Megan specializes in treating depression, anxiety, infertility, adoption, loss and grief, attachment, couples/relationship issues, and adult survivors of childhood trauma.  Megan has experience working in a variety of settings including private practice, inpatient, IOP, Hospice, and agency work.
Megan has had a wealth of experience with grief, infertility and adoption.  In 1999, she began the Central Florida chapter of Resolve, the National Infertility Association.  Additionally, she has worked in the adoption field for over 25 years, assisting hundreds of individuals within the adoption triad on their adoption journey.  Megan has been trained in TBRI principles, trauma recovery, and grief and loss.  Coming from a Christian worldview, she uses evidenced-based practices such as CBT and DBT,  along with traditional talk therapy, to encourage each client's personal growth, healing, and individual treatment goals.  
Drawing from her wealth of clinical experience, Megan is able to tailor a treatment approach that is unique and effective for every client.  Feel free to text or call Megan directly at (407) 867-7908 or email her at megan@wintergardencounselor.com .