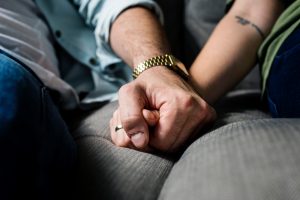 Couples counseling differs from individual therapy in the sense that the relationship is the "client" rather than the individual. Work is done to improve communication patterns by helping each partner learn to listen and respond effectively to their partner.
We work towards helping the couple learn more effective ways to resolve conflict. We help open up avenues of connection that have been impaired by past wounds. Sometimes these wounds predate our relationship and go all the way back to our childhood.
The counseling process can be a safe place to explore these issues and learn better ways to relate to one another. We also work to increase the level of emotional intimacy in relationship. Sexual concerns are also common reasons for couples to schedule appointments.

Common issues addressed in couples counseling:
Communication issues
Emotional distance & detachment
Conflict resolution
Learning to love again
Trust issues
Sexual problems
Infidelity
Work/relationship balance
Boundary issues
Parenting issues
Difficulties with extended family
Couples therapy is also very useful as a preventative measure to increase the connection between partners and to resolve minor issues before they become more problematic. I see many couples for periodic "check ups" to provide those minor tweaks that can keep a relation ship moving in a healthy direction I also offer pre-marital counseling for couples wanting to make sure their marriage starts off as strongly as possible. It is a great opportunity to learn what may be in your "blind spot" and take action before these issues create difficulty. Pre-marital counseling is also a great place to learn new skills and techniques to strengthen your relationship.
"WHAT IF MY SPOUSE WON'T COME?"
It is also common for one spouse to resist the counseling process. If so, come in anyway! It is often the case that your partner will change their mind once they see that you are serious about making changes. In the event that the still refuse to come in, YOU will learn effective ways to cope and respond to challenges in your relationship that will likely still have very positive effects!