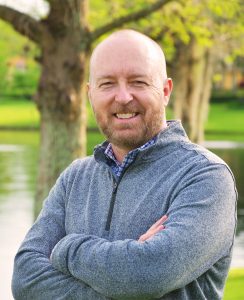 Rick is a Licensed Mental Health Counselor with over 27 years of professional counseling experience. He received his BS in Business and Marketing in 1990 from the University of Central Florida and his MA in Counseling in 1993 from Rollins College in Winter Park, Florida. He has been  Licensed as a Florida Mental Health Counselor since 1995.  Rick specializes in working with adult survivors of childhood trauma and abuse, Adult Children of Alcoholics, anxiety and depression, addiction, grief and loss. He works with individuals, couples, families as well as children and teens. Rick specializes in couples therapy,  finding success in unravelling complex relationship issues that other therapists find daunting.  Rick has worked in many mental health settings including private practice, intensive outpatient and inpatient.  He also currently provides mental health supervision services to personnel of the British Embassy.
Rick had the privilege of completing his internship with the US NAVY.  He served as the Clinical Director of a substance abuse treatment program and has had extensive experience leading workshops and seminars. Rick has also appeared on local TV and radio programs discussing current counseling trends. He also worked as the co-host of a popular mental-health program on local radio.
In his free time, Rick enjoys watching Bundesliga soccer, reading, military history and spending quality time with his family. He can been found most Sundays playing electric guitar at Mosaic Church in Winter Garden.  He and his wife Megan travel frequently and are avid hikers. They enjoy a variety of terrains from the peaks of the Zugspitze in the Bavarian Alps to the pastoral countryside of the Cotswolds in southern England.
Drawing from a wealth of clinical experience, Rick is able to customize a treatment plan that is unique to every person. If you would like to schedule an appointment or would just like additional information,  please call (407) 968-8055.  If Rick is in session, please leave a voicemail and he will get back with you as soon as possible. It is his goal to reply within an hour of a message being left. Feel free to text him, as well.   You can also email Rick directly  at rick@wintergardencounselor.com